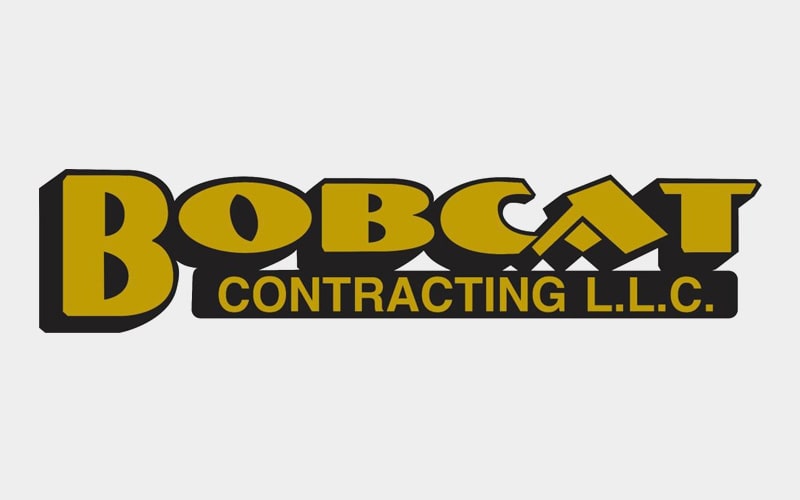 There are a lot of things to think about when it comes to crane and rigging gear for your construction project. It's important to make sure that you select the right type and size of equipment for the job, or you could end up with disastrous results. Throughout every stage in your project, from the bidding process to the final crane rental, due diligence is key to ensuring a successful outcome. Here are some tips on how to choose the right crane and rigging gear for your project, as well as some factors you need to consider before making your final decision.
The Process for Crane and Rigging Rental
When it comes to renting crane and rigging gear, the process can be broken down into a few simple steps. First, you need to determine the type of crane that you'll need for the job. There are many different types of cranes available, each with its own set of advantages and disadvantages. Do your research and select the crane that best suits your needs.
Next, you'll need to determine the size of crane you need. This is based on a number of factors, including the weight of the load being lifted, the radius of operation, and other site-specific conditions. Once you've determined the size requirements for your project, you can begin searching for crane rental companies that have the right equipment.
Before signing any contracts, be sure to do your due diligence and thoroughly vet the crane rental company. This includes checking references, reading online reviews, and getting a detailed quote that outlines all the costs associated with the rental.
Once you've found a reputable crane rental company, you can sign the contract and schedule delivery of the equipment. Make sure you have a clear understanding of the terms of the contract, including any provisions for damage or early termination.
Delivery and set-up of the crane are typically handled by the rental company. Once everything is in place, you can begin using the crane for your construction project. When your project is complete, be sure to properly decommission the crane and return it to the rental company according to their instructions.
General Tips
During the bidding process of a project, there may be some uncertainty as to whether you will win the project. It's important to keep in mind that you don't want to commit to the huge capital outlay of purchasing equipment before you have even won the contract. What happens if the contract is not awarded, and you are stuck with the expense and equipment for the project but nothing to use it for?
One solution to this is to consider crane and rigging gear rental as an option. This allows you to have the right equipment on hand when you need it, without tying up capital in unnecessary purchases. It also gives you the flexibility to change crane types or sizes if the project requirements change during the course of the project.
Another important tip is to make sure that you factor in delivery and set-up time when planning your construction schedule. You don't want to be left waiting for days or weeks for your crane to arrive, so be sure to plan accordingly.
Delivery problems could also create cost overruns for your project. If you're on a tight budget, be sure to ask the crane rental company about their delivery fees and whether they offer discounts for early or late deliveries.
The rental company should also follow the guidelines set out by the American Society of Mechanical Engineers. The B30 guidelines from the ASME are the industry standards for crane and rigging safety, so be sure to ask the rental company if they are compliant.
The committee for the ASME are volunteer members coming all areas of the industry, and the guidelines are quite stringent. For example, as technology evolves, the committee must review changes and determine how they might affect the guidelines. This keeps rental companies in compliance and ensures job site safety for your company when renting crane and rigging equipment.
The Importance of Due Diligence
As with any major purchase, it's important to do your due diligence before signing on the dotted line. This is especially true when it comes to renting crane and rigging gear. There are a few key things you should look for when vetting crane rental companies.
First, you'll want to check references and read online reviews. This will give you a good idea of the company's reputation and whether or not they're known for providing quality equipment and service.
Next, be sure to get a detailed quote that outlines all the costs associated with the rental. This includes delivery, set-up, insurance, and any other fees that may be applicable. Once you have the quote in hand, you can compare it against other companies to be sure you're getting the best deal possible.
Finally, make sure you understand the terms of the contract before signing it. This includes provisions for damage, early termination, and other important details. By taking the time to do your due diligence up front, you can be sure you're getting the best possible deal on crane and rigging gear rental for your construction project.
Is Re-Rental an Option?
In some cases, it may make sense to purchase crane gear outright. However, in many cases, it's more cost-effective to rent the equipment you need for the duration of your project.
One advantage of renting is that you can choose from a wide variety of crane types and sizes based on the needs of your project. This flexibility is not always possible when you purchase the equipment outright.
Another advantage of renting is that you don't have to worry about maintenance or storage of the equipment when the project is complete. This can be a significant expense, especially if you don't have a suitable place to store the crane when it's not in use.
When you're planning your construction project, be sure to weigh the pros and cons of purchasing versus renting crane and rigging gear. In most cases, renting will be the more cost-effective option.
You should also check whether re-renting is an option. This is a frequently used method by which a customer simply seeks one invoice for all of its rental needs. As a result, they re-rent from another firm that has what the primary rental firm does not have. The benefit is that you get everything on one invoice. The major drawback is that, if you have any questions regarding the re-rented equipment, you won't be able to reach someone quickly or easily.
Benefits of Re-Rental Arrangements
Eliminates the need to have numerous invoices for different types of equipment
Invoice is typically from one source
Can save time by not having to research and find new vendors every time you need a specific type of equipment
One point of contact for all questions relating to the equipment
Potential Drawbacks of Re-Rental Arrangements
May not be able to get answers to questions quickly if the vendor is busy or unavailable
The person you're working with may not be familiar with all the types of equipment you're renting
Re-rental companies may charge higher rates than regular rental companies
Cutting Costs Could be a Critical Mistake
When it comes to buying equipment, the best quality is always the right choice. This is not a purchase you can save and scrimp on for project and safety reasons. The same is true for renting equipment. If you are looking at multiple options, there are a few ways to determine whether you are getting the right balance of price to capacity.
The first is to measure the expected capacity and compare it to the crane's actual maximum capacity. If the crane is only being used at 60% of its maximum capacity, you are likely paying for more crane than you need
The second way to measure value is by looking at the cost of rental per day versus the cost of ownership. The initial purchase price is not the only cost associated with owning a crane- there are also maintenance, insurance, and storage costs. When you compare the daily rental rate to the ownership costs, you may find that renting makes more sense financially.
You should never choose the cheapest option only for the price. This could lead to crane and rigging gear that is not properly maintained, which could be a safety hazard. It's important to do your research and choose the option that is best for your project, not just the cheapest.
Rent Your Crane and Rigging Equipment with Bobcat Contracting Today!
At Bobcat Contracting, we have a wide selection of crane and rigging equipment available for rent. We're proud to offer competitive rates and outstanding customer service.
Contact us today to learn more about our crane and rigging rental services!