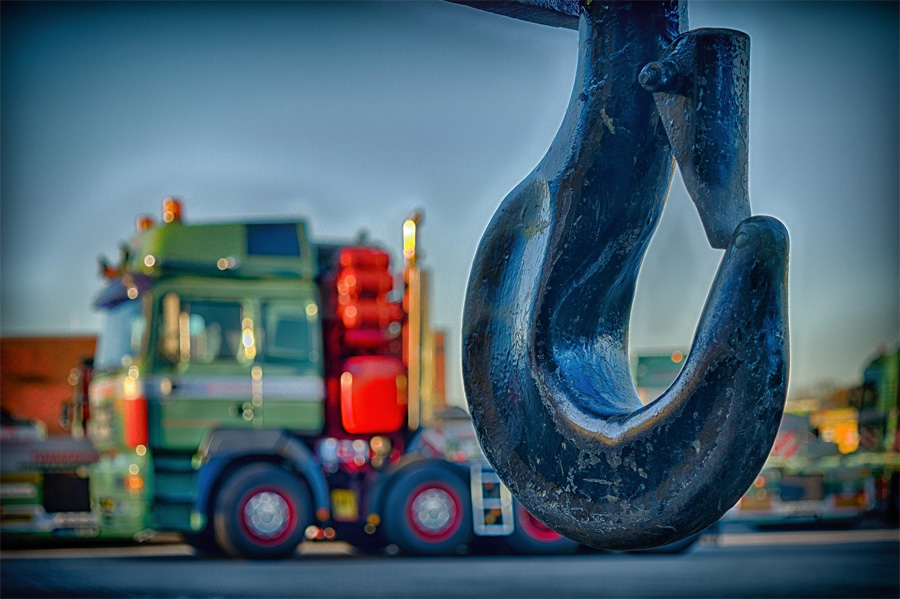 Are you wondering whether it's worth it to purchase your own crane for construction projects or hire an outside contractor? Although it can be convenient to have your own crane, there are some advantages to working with a professional full-service crane company like the team from Bobcat Contracting.
Below we've highlighted some of the foremost advantages to working with a professional crane service rather than having to buy and operate your own, so read on!
Safety
One of the foremost advantages of working with a full-service crane company is that they'll adhere to the strictest industry safety standards. This is because they'll have specific safety training in place for crane operators, and knowledge of today's most current ordinances and best practices for crane operation. Additionally, they'll ensure that all the equipment used is maintained safely and properly.
Experience
When you work with a professional crane company, you'll be privy to their years of experience and industry knowledge. Not only does this improve safety standards on your job site, but it can also help you troubleshoot issues that may arise as well as help you avoid having to pay and train one of your team members to operate a crane.
Efficiency
Professional, full-service crane companies will help confirm any job is completed within the designated time frame and within your budget range. You'll be working with a team of professionals who understands how important it is to work in a timely, efficient manner, helping you complete your job quicker and without incident.
Savings
Buying or leasing a crane is no small investment, which is why many choose to work with Bobcat Contracting in the first place. Additionally, your company might not need cranes for every job, meaning when you're not using it, you'll have to store it somewhere at an additional cost unless you have your own warehouse. You'll also be able to avoid paying for certifications and other training for team members when renting.
Maintenance
As mentioned above, when working with a full-service crane company, you won't be responsible for performing maintenance procedures or costly crane repairs when they're needed. Additionally, you don't have to worry about inspections and other costs when simply renting a crane, making it even more affordable.
Time-Savings
In addition to the benefits mentioned above, renting a crane helps your construction company save time by leaving all the labor to the crane operator. They take care of the logistics necessary to deliver the crane you've rented to the job site and move it away once the task is complete. They can also handle all necessary permits involved with crane operation, like the necessity of street closures or other things.
Liability
When hiring a full-service crane company, they'll be the ones held liable should anything happen on the job site, not you. They'll be insured and be able to cover any issues or repairs needed. However, when searching for a reliable full-service crane company, it's important to choose one with a minimal number of on-the-job accidents, like Bobcat Contracting.
Material Transportation
One of the leading uses of cranes in the construction industry is to transport building materials from one place to another. This means that working with an experienced professional will make it easy to stack, store, move, and lift materials because they'll know the perfect crane for the job. Since they'll be experienced, they'll also pay close attention to where materials are being moved so as not to impact the job site and ensure it's easy for your workers to move around.
Versatility
Full-service crane companies can often provide a variety of services, making them versatile. By working with a professional crane company, you could expand your business and take on more complex jobs and grow as a company. You'll also have access to various types of machinery, enabling you to work on job sites of any size without having to buy additional equipment.
Expanding Your Team
Working with a professional crane company helps you expand your team due to the knowledge, skills, and experience a full-service crane company can bring to the table. They can also help your overall construction team increase efficiency, meaning more savings for you and a bigger bottom line.
Around-the-Clock Emergency Service
Hiring a full-service crane company will provide you with 24/7 emergency services should anything ever go wrong on your job site. This means there will never be a situation where your crane sits for days waiting for repairs or a specialist. Hiring a professional crane company results in better turnaround times, keeping both you and all the stakeholders involved in your project happy.
Contact us for crane rentals, crane and rigging services, and more!
If you're searching for a reliable crane company in Texas, Bobcat Contracting would love to hear from you. In addition to our crane rental services, we also offer crane and rigging solutions, heavy haul trucking services, pipeline fabrication, and more.
Contact us today online for a quote or call (254) 582-0205.