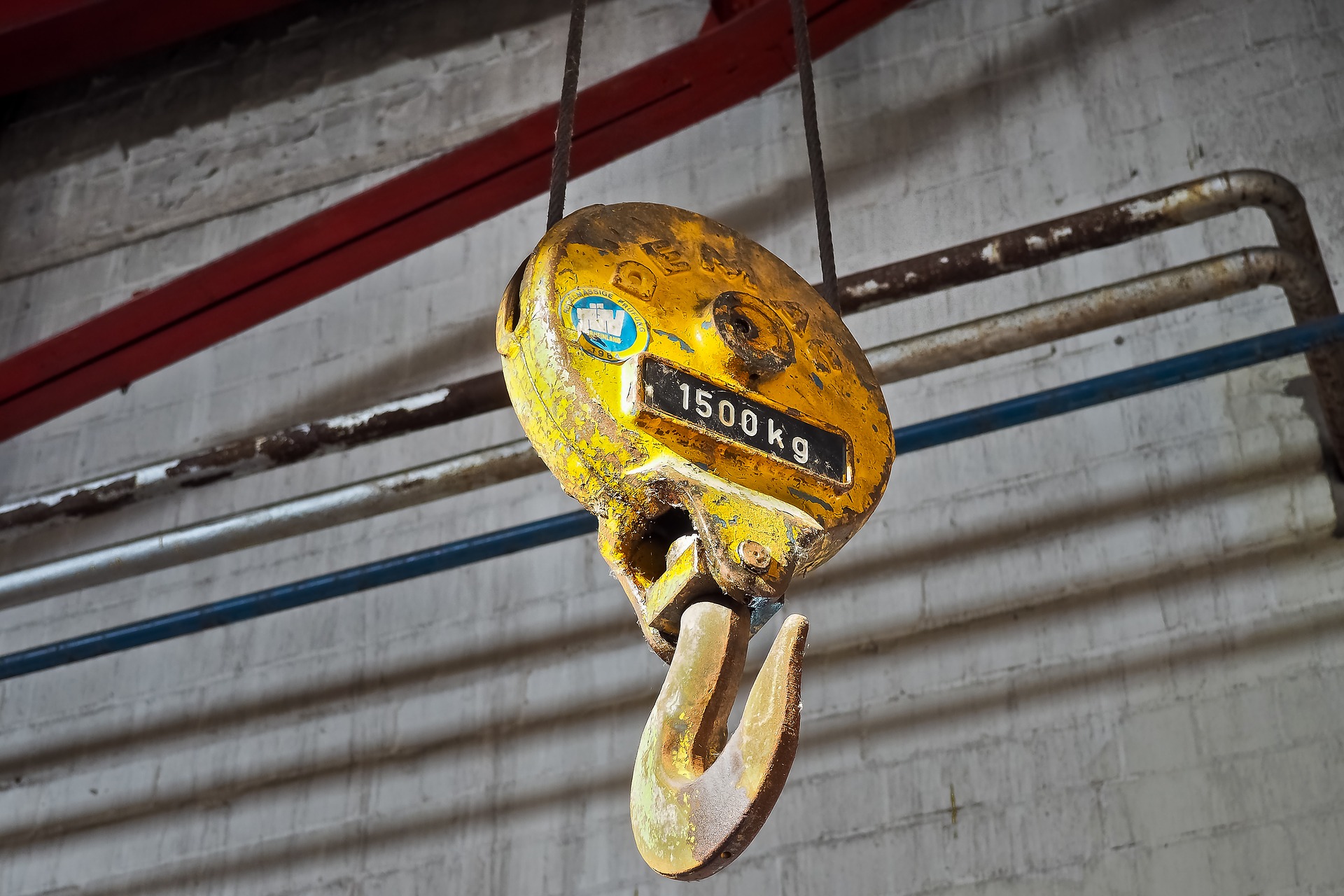 One thing many people don't realize about crane operation is that it's truly a team effort. There is an operator in the cab, of course, but several more people will be responsible for the crane rigging – securely attaching loads while balancing them for safe movement.
How do great crane riggers keep your job site safe while ensuring the lift goes as planned? It takes a lot of work!
The Mechanics of Crane Rigging
1 – The properties of the load
Crane rigging starts with fully understanding the load. This includes its gross weight and overall dimensions, but also includes:
Center of balance
Safe/secure rigging points
Lift height
Space at the location
Any obstacles, power lines, etc
Every element has to be taken into consideration to ensure the load will be lifted securely and smoothly, without unwanted movement on the load.
2 – The abilities of the crane
When rigging a load for lifting, crane riggers also have to be fully informed about the capabilities of the crane. Every crane has maximum loads it can lift, but that's only the start. They also have to take into consideration:
How much room the crane needs to maneuver

How far its boom arm will be extended (and its turn radius)

The number of counterweights needed

The condition of the ground
The latter is particularly important. The heavier the load, the more the ground must be compacted and stabilized to ensure the crane doesn't shift during the lift. Often the ground will need to be specifically prepared, to ensure the crane is stable.
3 – Creating a plan
After fully understanding the load, crane, and site conditions, the crane riggers, operator, and site overseers will work together to create a plan for the lift. Nothing is left to chance! Every detail is worked out ahead of time so that there won't be any surprises on the site. Particular care has to be taken to avoid any obstacles or dangers at the worksite, such as lines that could snag the crane or load in motion.
4 – Watching the weather
Finally, a crane operation team will always be keeping an eye on the weather. High winds can make a job more difficult, or even call for delays. Storms are even worse – a crane simply cannot be operated safely in a thunderstorm.
Get Crane Rigging from Our Bobcat Team
Bobcat Contracting offers top-tier crane rigging services, backed up by one of the best safety records in the industry. Contact us to discuss your needs.