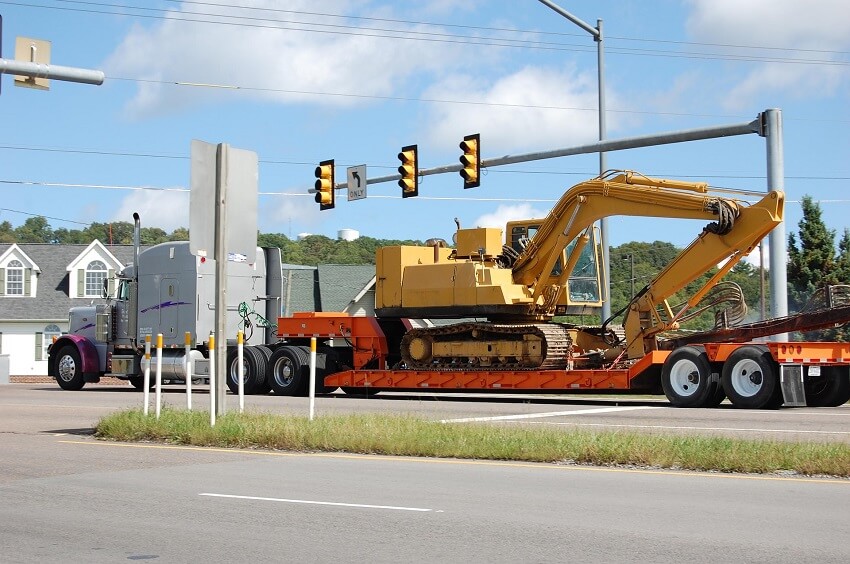 Do Not Take Risks When It Comes to Crane Safety: Follow These Tips
Contractors have several advantages when it comes to construction projects, but they also have to be more aware of safety when using cranes. Cranes are large and powerful machines, and they can cause serious injury or death if not properly handled. Therefore, it is essential that contractors take all necessary precautions when operating cranes on their job sites. This article will provide some tips to ensure a safe crane operation and how to get the right crane from a crane rental company to make sure it's fit for the job.
Safety When Performing Crane Lifts
While operational safety is paramount, there are also risks before you even begin to use a crane. Lifting a crane requires planning, preparation, and execution. Before any lift, it is important to assess the risk and make sure the crane can safely lift the load.
It should be rated to handle the load and have the right rigging. When using a crane, all personnel should be trained in crane safety and have the right certification. They should also be aware of the load's weight and the crane's load limit.
Equipment for Successful Crane Lifting
There are a few things that make crane lifting more efficient and safer for everyone involved:
Chains
Lifting chains for cranes are made of metal and are used to attach the load to the crane. Chains must be strong enough to handle the weight of the load and the stress of lifting. Chains should also be regularly inspected for flaws or damage.
Outrigger Pads or Legs
Outrigger pads or legs are used to spread the load of the crane, so it can safely lift the load. They should be placed on a solid surface and be level with the ground.
Hoists
Hoists are also used to lift heavy objects with a crane. They come in manual and electric varieties and can be used with a variety of attachments.
Slings
Slings are used to secure the load to the crane and can be made of metal, nylon, or synthetic fiber. Slings should be inspected regularly for damage and wear.
Hooks
Hooks are a critical part of crane safety. They should be made of strong metal and inspected for cracks or damage before every lift.
Tips for a Safe Crane Lifting
Build a Detailed Plan
Building a crane lifting plan is far more complicated than it sounds. While a crane lifting plan should include standard safety precautions, it should also include a detailed plan of the lift. This plan should include details such as load weight, rigging points, crane type, and all personnel involved.
It should also include one or two backup plans and contingencies so that if something goes wrong, the team is prepared to handle it safely.
Communicate Well
Communication is key when it comes to crane safety. All personnel should be aware of their roles and the safety protocols in place. The crane operator should be in constant communication with personnel on the ground, and the team should be able to communicate with each other to ensure the lift is completed safely.
Verify Stabilization Along the Way
The crane operator should be constantly checking to make sure the crane is stable and the weight of the load is evenly distributed. If the load shifts or the crane is not stable, the lift should be stopped immediately.
Always Work with An Expert Crane Lifting Team
It is important to have the right personnel for a safe lift on the ground and the handling of the operation. The team should be experienced and certified in crane safety and have the right equipment for the lift. It is also important to have an experienced crane operator who knows how to use the crane safely and efficiently.
Stick to the Load Limit and Never Go Over
The load limit of the crane should never be exceeded. Doing so could cause the crane to tip, resulting in serious injury or death.
Keep the Crane Maintained at All Times
Cranes should be regularly inspected and maintained, including checking the chains, cables, and hoists for wear and damage, and making sure the crane is properly lubricated.
Run Through Your Checks Each Time
Before every lift, the crane operator should always run through the safety checks. This includes checking the load limit and load weight, inspecting all equipment, and making sure the crane is stable. This should be done each time the crane is used.
Following these tips will help keep everyone safe when using cranes on construction sites.
Why It's Important to Work with an Expert Crane Rental Company
Crane rental companies do much more than just provide rental equipment. They have the expertise and industry knowledge that contractors need to ensure a successful and safe lift. They can provide detailed advice on the right crane for the job, provide all necessary equipment, and help ensure that the crane is properly maintained.
Working with an expert crane rental company can help contractors get the right crane, the right equipment, and the right advice. This will help ensure a safe and successful lift every time.
Bobcat Contracting is the Crane Rental Company You Need to Ensure a Safe Lift and Project
Your construction projects can be made safer and more efficient with the help of Bobcat Contracting, a trusted crane rental company. We provide the right crane, the right equipment, and the right advice to ensure a successful and safe lift for every job. Contact us today for more information on our crane rental services and crane lifting.