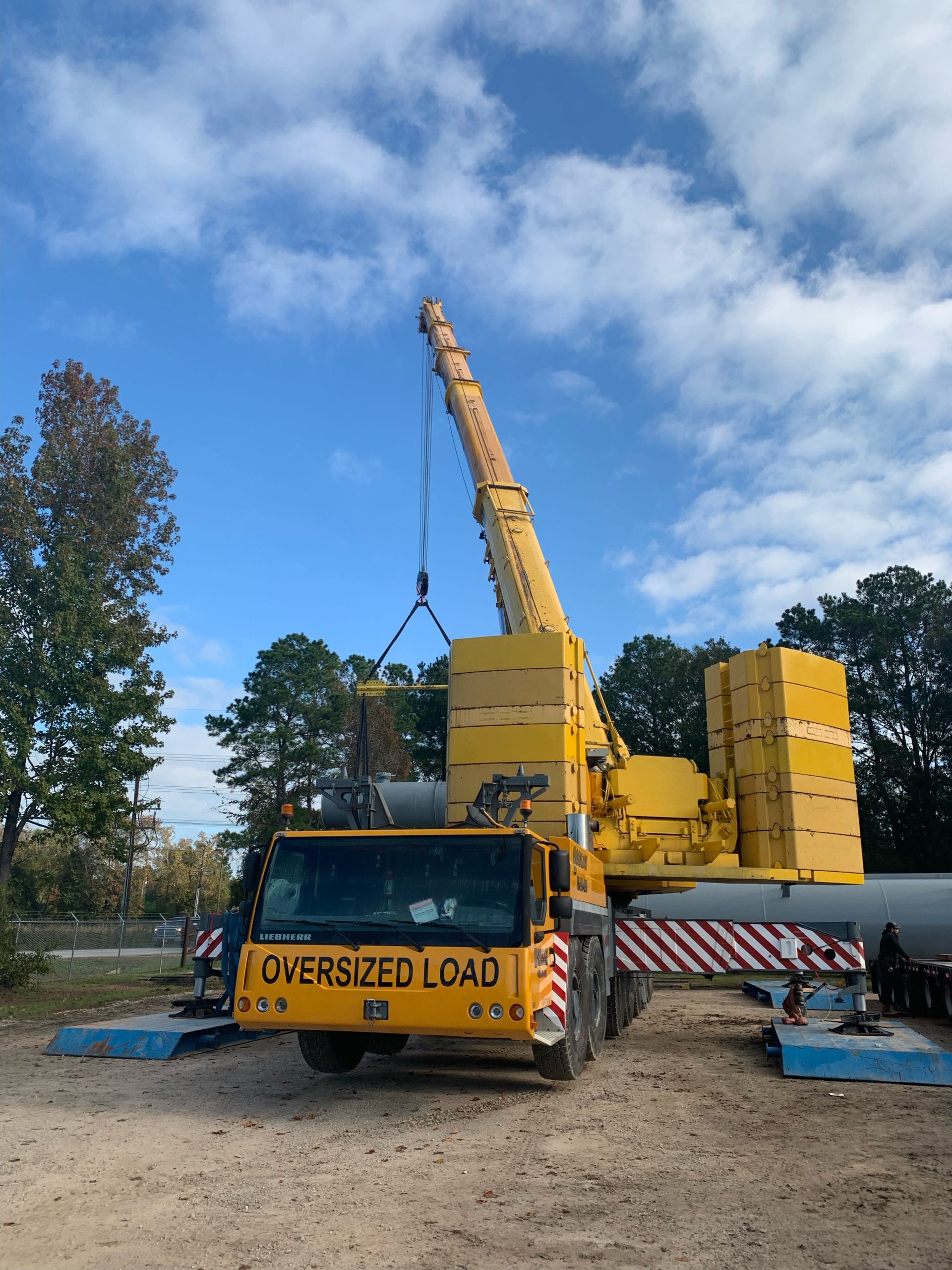 Tips for Hauling Oversized Loads to or From Major Shipping Ports
Moving any transport load is difficult, but when the load is oversized, there's a lot more to consider. No matter the distance, there are more factors to consider including permits, safety, insurance, and more. Here are some tips to ensure you get your oversized load safely to and from major shipping ports with heavy haul trucking.
Take the Weather into Consideration
You never know what to plan for unless you check the weather first. The weather is a factor in several aspects of heavy haul trucking. First, it affects the road conditions and how your driver will navigate the route. There are some areas that are prone to bad weather or heavy winds, so that's something to keep in mind when you're planning your route.
Also, make sure that the ground is solid enough to support the load. If the roads are wet and muddy, the ground may not be able to support the weight. If that's the case, the load may need to be lightened before the trip can take place. Finally, visibility due to rain or fog can be a huge concern and your driver should be aware of this before setting out.
Prepare the Route in Detail Ahead of Time
Before you start the heavy haul trucking process, it's important to plan the route in detail. Make sure you have all the necessary permits for your route and you understand any restrictions that may be in place. If your route involves any bridges or tunnels, you'll need to get approval from the relevant authorities. You should also factor in any potential delays that may be caused by traffic or road conditions.
Use the Right Securing and Securement Tools
Securing and securement tools are essential for heavy haul trucking. You will need to make sure that your cargo is properly secured before you set off on your journey. The right tools and techniques can help you ensure that your load is secure and safe throughout the journey. Common securement tools include chains, straps, and cargo bars.
Consult Statutes, Standards, and Regulations
When you're transporting oversized loads, you will need to follow specific statutes, standards, and regulations. These regulations are in place to ensure your cargo is safe and secure throughout the journey. Make sure you are familiar with the regulations for your route and you follow them at all times.
Use Defensive Driving at All Times
Heavy haul trucking requires defensive driving at all times. You'll need to keep an eye out for potential hazards and be prepared to act quickly if needed. Defensive driving also involves obeying speed limits, traffic signals, and lane restrictions.
Be Cautious at All Times Around the Site and Port
When you're driving a heavy haul trucking load to or from a major port, you need to be extra cautious. There are a lot of people and vehicles around the port, and you will need to take extra care when maneuvering your load. Make sure you pay close attention to your surroundings and you follow all safety regulations.
Keep Up with Preventative Maintenance
Preventative maintenance is essential for heavy haul trucking. Regular maintenance can help keep your vehicle in good condition and minimize the risk of breakdowns. Make sure you keep up with regular maintenance on your truck and trailer and you check your tires, brakes, and other components before setting out.
Things to Look for in a Heavy Haul Trucking Company
If you really want the job done right, you need to find the perfect heavy haul trucking company. Here are some of the things to look for when hiring a heavy haul trucking company:
Experience: You want to make sure the company you hire has enough experience in hauling heavy loads. Ask them how long they have been in the business and what types of loads they've hauled in the past.
Insurance: Make sure the company is properly insured so you're protected in case of an accident.
Reputation: Check out reviews and ask for references to get an idea of the company's reputation.
Equipment: Make sure the company has the right equipment for the job. Ask to see photos of their trucks and trailers.
Facility: If the company has a facility, you can inspect it to make sure it is up to par.
Communication: Make sure the company is easy to reach and they respond to your inquiries promptly.
Pricing: Get an idea of the company's pricing structure before agreeing to hire them.
Safety: Ask about the company's safety protocols and make sure they prioritize the safety of their drivers.
Get a Quote for Heavy Haul Trucking to or from a Major Port from Bobcat Contracting
If you're looking for a reliable and experienced heavy haul trucking company for your oversized load, it's time to get in touch with Bobcat Contracting. We have the experience and expertise to transport your load safely and securely. We also offer competitive rates and can provide you with a free quote. Contact us today to get started with your heavy haul trucking project.