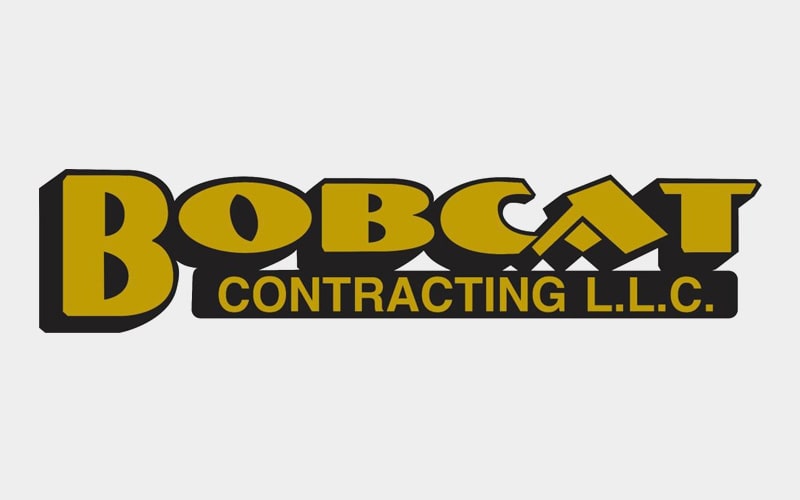 9 Most Common Rigging Problems and Ways to Avoid Them
In addition to receiving extensive training about industry best practices and safety protocols, having some crane and rigging tips can come in handy, especially for those first beginning their career. Even the smallest error or oversight can lead to costly construction issues and even deadly safety hazards.
That's why the team from Bobcat Contracting has compiled some of the most important rigging problems to be aware of and some tips to avoid them.
Failure to Inspect the Gear
If you fail to inspect your crane's gear regularly, it could lead to equipment failure due to damage or manufacturer's defects. A frequent inspection doesn't simply mean once a week, it means on an hourly and daily basis after every shift change. This includes the hands-on inspection of fastenings, attachments, hardware, and slings. Rigging equipment also needs to be inspected regularly.
Any crane and rigging user also needs to know how to replace the components should the need arise.
Not Knowing the Weight of What You're Lifting
To be precise when lifting objects with crane and rigging solutions, knowing the load is a necessity. You'll need to certify that the load being handled can be done so easily without exceeding the crane's limitations. If you're required to determine the weight of the load on your own, you can:
Review the shipping documentation
Review design plans or engineering documents
Weigh the scale for yourself with a dynamometer, load cell, or scale
Refer to your manufacturer's specifications to ensure your load is well within the capacity of your crane's capabilities.
Being Unsure About the Capacity of the Hardware or Slings Being Used
Without exception, all crane and rigging material boasts a max capacity number somewhere on it. In many cases, the WLL (Working Load Limit) will be clearly labeled on a tag on the device or the device itself. However, for some components such as eye bolts and master links, their load capacity can be measured via a manufacturer's chart that comes with the component.
Using the Wrong Hitch, Sling, or Cart
One of the most common problems faced by crane rigging operators is using the wrong hitch, sling, or cart while working on-site. There are many different crane and rigging scenarios and each one will require a specific lifting application. For example, when lifting large pipes, chocker hitches are often the worst components you can use; without a spreader beam or a double chocker hitch, it will slide right through.
Using Sub-Par or Below-Grade Equipment
Another issue that usually creates costly errors on construction sites is when crane and rigging professionals use poorly fabricated below-the-hook or modified devices. Not only can these devices be dangerous, but they're illegal and non-compliant. If you notice any parts that are handcrafted, welded, modified, or ones that have been replaced with non-OEM parts, it's important to halt operations immediately and address the issue.
Improper Sling Protection
Not using the proper sling protection is another issue commonly dealt with on-site by crane and rigging operators. There should never be any instance where a crane and rigging operator is using a sling without a cover. For everything that comes into contact with edges, corners, or other protrusions, a cover needs to be added to the sling for protection. Some of the most popular types of sling protection options include edge guards, sleeves, and magnetic protection.
Without the proper sling protection, crane and rigging operations can face:
Safety issues and health hazards
Frequent sling replacement (especially synthetic ones)
Failed lifts due to damaged or ripped slings
Damage caused to the load due to chain slings or wire rope
Failure to Maintain Load Control
Failure to maintain load control is one of the common workplace accidents experienced by crane and rigging operators and unfortunately, it happens all too often. There are a number of things to consider when operating a crane that will affect load control, such as the weather in your area when operating a crane, the wind, proper sling hitching to adequately distribute the weight of the load, or having a clear path while moving the load.
Before lifting any materials on-site, a crane operator and rigger needs to be aware of:
All the necessary conditions
Whether a tag line will be needed
The proper load stabilization factors
The appropriate sling hitch for the job
The center of gravity of the load being lifted
The weight of the load
Failure to Understand the Structural Integrity of the Load
When lifting any load, it's important that crane operators not only have a clear understanding of the points mentioned above but how the materials being lifted will react under pressure (i.e. their structural integrity). This means that part of the inspection process before lifting should include determining the structural integrity of any load by testing it.
Often, structural integrity failure occurs when a crane/rigging operator is lifting something that is partially full. If not properly hitched and rigged, it can slide or move to one side completely throwing the weight off and causing serious trouble. Additionally, the crate/material itself could be damaged or fall apart while being lifted. A thorough inspection is always a necessity for safety reasons, as well as to ensure that none of the materials are damaged during the lifting process.
Not Consulting Rigging Charts
Last, but certainly not least, before lifting anything, operators should consult rigging charts to make sure they've left no stone unturned. For example, every reliable operator understands that the WLL of any sling is reliant upon the sling hitch being used in addition to the angle at which the sling has been installed.
Slings can shift and change capacities while being lifted, so this also needs to be considered. Angles are also important when lifting materials, as this will affect how the weight will be distributed.
Every active construction site or lift operator should maintain a working guide that details the proper lift angle, hitch, sling size, and sling-type for the required WLL.
Why Choose Bobcat Contracting as Your Crane & Rigging Specialists?
All of our operators receive thorough safety training. Each of the members of our crane and rigging team has completed a training and assessment program, and is regularly evaluated and trained about today's industry best practices and safety procedures. Additionally, Bobcat Contracting maintains a strict drug and alcohol testing program.
We ensure our employees undergo a detailed background check, a pre-employment drug screening, and a driver's license check before being hired.
Contact us for your crane and rigging needs today!
All our crane and rigging operators are NCCCO-certified, so you can rest assured you'll receive the safest and most efficient services possible. For more information, contact our team online today or call (254) 582-0205