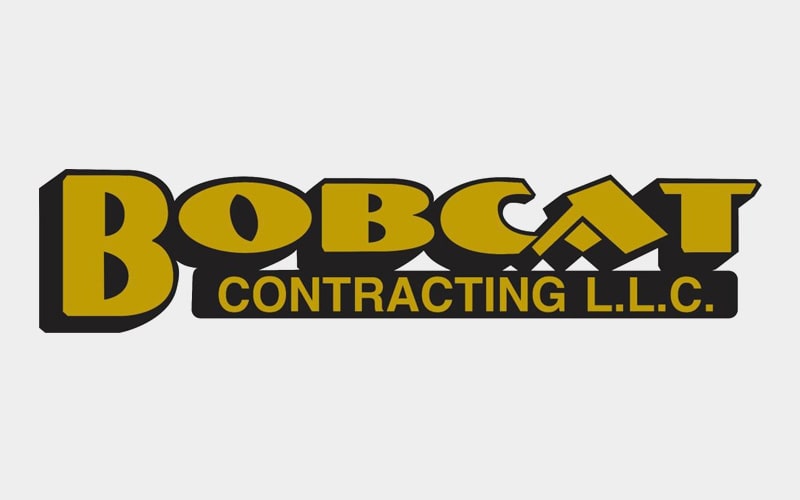 Any construction job that's going to be a success requires the right type of machinery, which is why Bobcat Contracting offers rental services for heavy haul equipment in addition to cranes. If you don't own your own heavy machinery, chances are you'll be renting from a company like ours, so we wanted to break down some of the most commonly used equipment for general construction jobs.
Below you'll find in-depth information about some of the most popular machines that make a building project much easier on contractors.
Excavators
Arguably one of the most important types of heavy equipment, excavators help prepare sites for construction by digging out certain areas, handling materials, and performing demolition services. Most excavators can be outfitted with various attachments to make the job easier, like hydraulic claws, saws, mowers, and breakers. Often, they're also used to drill shafts for footings and rock blasting, as well as remove snow and dredge rivers.
Loaders
If you're embarking upon any type of building project, you'll likely need to have a loader at your disposal to help move materials from point A to point B. Loaders come in all shapes and sizes, like payloaders, skip loaders, wheel loaders, tractor front loaders, and swing loaders to name a few. They're often used to transport materials like snow, feed, gravel, logs, raw minerals, rock, sand, woodchips, etc., onto another vessel like a dump truck or conveyor belt.
Cranes
Cranes are designed to do the heavy lifting at the construction site, picking up and moving things like large logs, steel beams, and other important building materials that can be easily transported. You've likely seen them in the city on various building projects, helping construct things like skyscrapers; they're what get the building materials up to the 14th floor. Cranes are equipped with hoist ropes and rigging components that can both lift and lower building materials, as well as transport them horizontally, providing a wide range of movement.
Although cranes are a relatively common type of heavy haul equipment, they do require a specialized operator that has received extensive training.
Dragline Excavators
Another sort of crane, dragline excavators are often used in surface mining or for civil engineering applications. They're mostly used for constructing things like roads, ports or canals, or as pile-driving rigs. There are also larger forms of dragline excavators designed for things like strip mining and oil sands mining that consist of a bucket suspended from a boom, with wire ropes attached to it. Dragline excavators are either powered by electrical or diesel motors.
Grader Machines
Also known as a motor grader or road grader, these types of heavy machines are designed to create a flat, level surface for your construction project. If you're building a home or installing a roadway, you'll definitely rely on a grading machine to provide you the level foundation you'll need to build upon. Often, graders can also be outfitted with attachments designed for specific applications, like a blade, compactor, or ripper.
Trenchers
When Bobcat Contracting performs oil and gas pipeline installation services, we often use trenchers to help us get the job done. They're used for doing everything from installing drainage to laying electrical cables and range greatly in size. They also come in different types, the five most common being wheel trenchers, chain trenchers, micro trenchers, portable trenchers, and tractor-mount trenchers. Wheel trenchers are designed with a toothed metal wheel to dig; chain trenchers, with a digging chain installed upon a metal frame. Micro trenchers have a small cutting wheel that's compact for urban areas; portable trenchers likewise are smaller and lightweight and often used for landscaping applications. Lastly, tractor-mount trenchers are designed to be installed on a tractor as an accessory.
Dump Trucks
As one of the area's leading heavy haul trucking companies, Bobcat Contracting frequently transports dump trucks from place to place. Unless you're a construction expert, you might not be aware of the fact that there are many different types of dump trucks all designed for specific purposes.
Some of the most common types of dump trucks include:
Semi-Trailer End Dump Trucks: This type of dump truck is a combo of a tractor-trailer with a hydraulic hoist that can transport larger payloads.
Transfer Dump Trucks: This type of truck pulls a separate cargo trailer that can be loaded with construction aggregate then transported. Its aggregate container is powered by a hydraulic line or pneumatic motor.
Standard Dump Truck: As the name says, this is the most common type of dump truck and can be found in nearly every type of construction application. It's designed with a chassis and dump body mounted to a frame; the body is raised vertically allowing materials to be dumped.
Super Dump Truck: Designed for dumping heavy-duty loads, this type of dump truck is manufactured to handle loads of upwards of 13,000 pounds. It comes with a trailing axle and liftable bearing axle that increases the gross weight it can legally carry.
Semi-Trailer Bottom Dump Truck: This is a type of dump truck that's a tractor pulling a two-axle trailer with a dump that opens up from the belly of the trailer much like a clamshell. Not only can it move in reverse, but it can also dump materials in a linear heap, making things much easier on contractors.
Roll-Off Trucks: This type of dump truck doesn't dump at all but rather boasts a host and a frame that carries removable containers. The container and its contents are hoisted on and off the truck's frame.
Contact us for heavy haul trucking solutions for your next building project!
Contact us online today to learn more about the heavy haul trucking services we offer. You can also call (254) 582-3199.