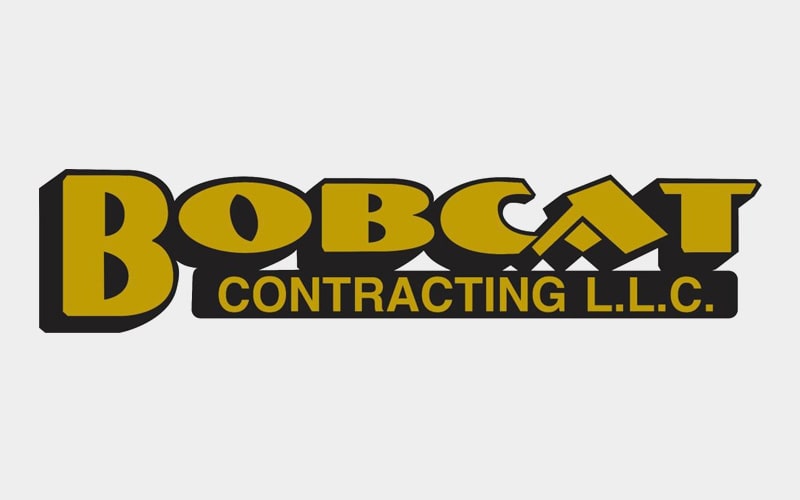 For those commercial contractors that employ an overhead crane to move materials from place to place, understanding basic crane inspection practices and maintenance requirements is key. Not only can it help you keep your cranes in great shape, but it can also help you avoid the need for costly crane repair service down the road.
At Bobcat Contracting, we've helped many commercial contractors in the area keep their overhead cranes in great shape by providing expert inspections and maintenance. Here we want to share a few tips to help you do the same!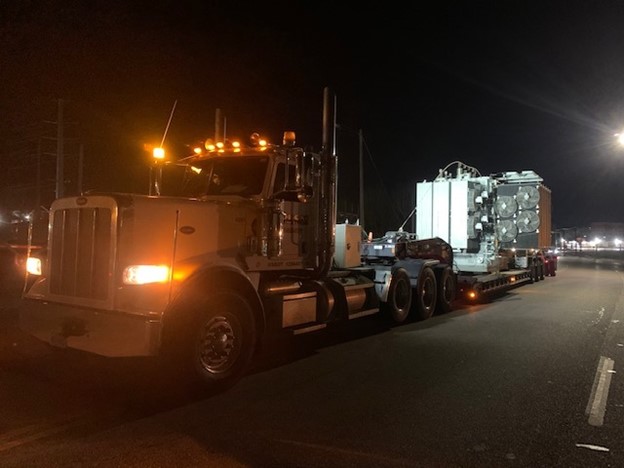 Implementing a Maintenance/Inspection Program Based on Manufacturer Recommendations
The best way to ensure your cranes are operating safely and efficiently is to develop a sound maintenance and inspection program based on the recommendations of your crane manufacturer. Creating a safety plan that involves inspecting your crane's components to detect any deteriorated parts is essential.
In addition to providing safety and efficiency benefits, regular crane inspection and maintenance will ensure your manufacturer's warranty is maintained, as well as safeguard against unnecessary accidents on the job.
What Does a Daily Inspection Entail?
Although only specifically trained and designated personnel, like the team from Bobcat Contracting, can perform inspections on cranes, the crane operator should also perform their own thorough look each day before operating it.
Initially, the crane operator should confirm all of the required safety equipment is present and being used, and the operator should have firsthand knowledge and training to verify such a thing. After certifying that all the proper safety measures and equipment are in place, operators then need to inspect the area, checking out:
Where the crane disconnect switch is located.
Any warning signs on the pushbutton pendant.
The crane's load capacity is less than or equal to the specific capacity for the crane.
All of the devices and accessories attached to the crane are designed for the specific r crane in use.
The materials being handled by the crane can move freely without any obstructions.
There are no workers nearby performing their duties and the area is safe and clear.
After the crane operator has thoroughly checked the area where the crane is installed, they can then proceed to inspecting the equipment present.
Preliminary Crane Equipment Inspection Checklist:
Confirm there are no wires being pulled from bushings or strain reliefs.
Check that all of the controls for the crane's pushbutton pendant are intact and undamaged, inspecting it for things like missing labels, cracks, and torn parts.
Certify the crane's wire rope is seated in the drum grooves as it should be and that it's properly reeved.
Verify there is no equipment installed near open power sources and all the necessary enclosures are secured.
Check for any damaged parts on the crane trolley, bridge, hoist, runway, and electric systems.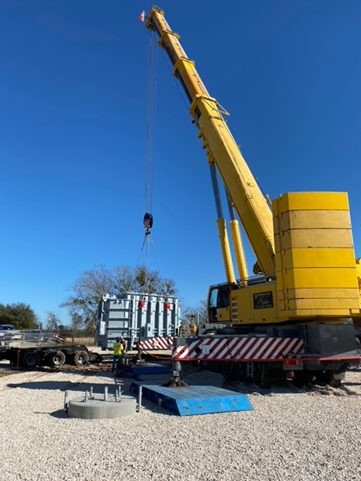 Inspecting Your Overhead Crane's Electronics
Before beginning the daily inspection of your crane, first turn off its pushbutton and make certain all of the buttons are operating properly without sticking. Then, turn on the crane's pushbutton to certify all of the crane's warning equipment is functioning properly. Additionally, confirm its hook rises when you push the button to the "up" position. Lastly, ensure the crane's upper limit switch works properly and all of the other controls are able to move in the right direction.
Wire Rope & Load Chain Inspection
To inspect your crane's wire rope and load chain, examine all the components by walking around the hook block a full 360 degrees. When doing so, it's important to ensure there aren't any visible broken wires, reduction in diameter, or wear and tear at contact points. You should also verify the chain sprockets are operating properly and there's no thermal damage, kinking, crushing, cutting, or un-stranding of the wire rope.
Hook Safety Checkout
First, it's important to check that your crane's hook can rotate smoothly without any sound of grinding. For cranes with a visible hook nut, make sure it's locked tightly and all of the hook safety latches are functioning as expected. Additionally, check your crane for any twisting, cracking, or bending of the hook and confirm without a doubt there is no more than a 10 percent wear and tear present on any part of the crane's hook.
Bottom Block Assembly Inspection
Your crane's bottom block assembly is like the foundation, so it is important to inspect it for any structural damage, like cracks on components or capacity markings. Lastly, take a close look at the sheaves to determine they can move smoothly without grinding and their guards remain intact and in good condition.
Miscellaneous Items to Inspect
There are several things you should inspect before beginning your workday that don't fall into the categories above, such as:
Checking for an operational fire extinguisher in the crane's cabin
Confirming your crane's trolley motor and bridge brakes are in working order.
Determining if there is any noticeable hook drift when operating controls; there shouldn't be any.
Verifying your crane's bridge and trolley are functioning smoothly and are tracking properly.
Inspecting your crane's base for any oil leaks.
Verifying all the hydraulic and air lines are functioning properly.
Checking for any loose crane accessories that could pose a fall hazard.
Contact Bobcat Contracting today for more about crane repair services!
If you're in need of quality crane maintenance and repair services, contact Bobcat Contracting online today or call (254) 582-0205. We also specialize in pipeline and fabrication services, electrical and instrumentation solutions, and more so get in touch now!