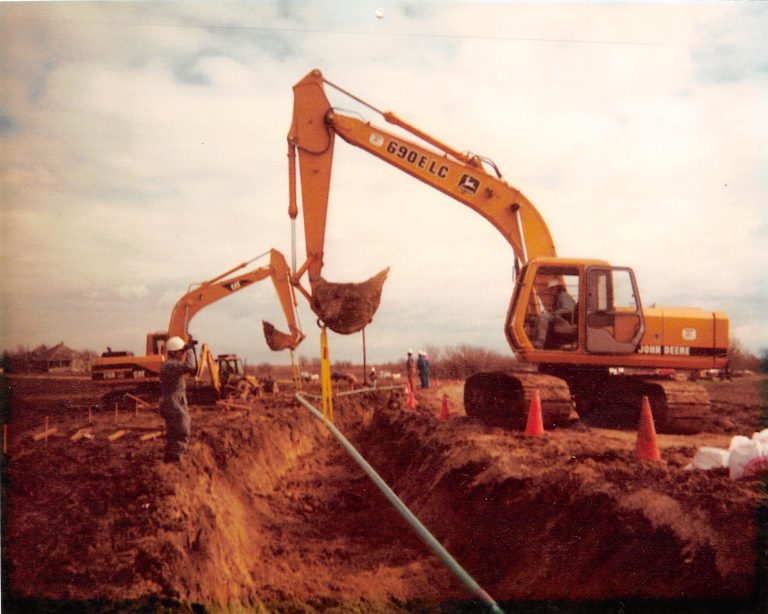 Hillsboro, TX – When Bobcat Contracting began in 1994, it started as one man with a backhoe.  Today, Bobcat is one of the top energy contractors and crane rental services in Texas.
Bobcat Contracting was founded by Roy M. "Marc" Young, who had recently purchased a used backhoe and was working as a freelance agent on construction jobs.  Seeing the obvious demand for high-quality contracting across Texas, he began to purchase additional equipment and hire new workers.  When Bobcat Contracting was formally established, it had 30 workers.  Today, it employs nearly 500.
They cite no special secret to their success, merely high-quality services.  Bobcat places special emphasis on hiring well-vetted and qualified applicants, training them thoroughly, and paying extra attention to safety.  As a result, Bobcat Contracting has one of the lowest accident rates in an accident-prone industry – giving their customers all the more reason to trust them.
 "As our industry evolved from absolute production to safety and quality, we embraced the new culture," said owner Marc Young. "We figured out pretty quick if we wanted to work for some of the biggest and best companies in the energy business, we had to become a leader in safety, technology, quality, and production. The rest is history."
Today, as Bobcat celebrates its 25th year anniversary, that commitment to excellence is unwavering.  They look forward to another 25 years of high-quality contracting and crane rental services, as they expand their position as leaders within the industry.
About Bobcat Contracting
Bobcat Contracting is a premier multi-service energy contractor and crane rental operation. With experience in pipeline and fabrication, electrical and instrumentation, and crane work/rentals, Bobcat offers a wide range of services to businesses across Texas, as well as across the country. Bobcat takes pride in its excellent track record, as well as its top-of-the-industry safety record.
For more information or press inquiries, contact 254-582-0205 or visit /.